Friday in conversation with Europe
What is going on with Friday and his conversations with Europeans? Here a report on the first rounds which have been completed by a number of keen debaters.
DEBATE 1: FIND THE FIRST PAN-EUROPEAN GOVERNMENT!
It was Thursday, May 8, when Friday, a resident from the Mediterranean island of Lavapolis, arrived in Strasbourg, the host city of the European parliament. In the presence of a crowd of young journalists from all over Europe, he announced that he would travel throughout Europe over the next months in search of new ideas to improve society. His arrival coincided with the European Youth Event, which gathered some five-thousand people aged between sixteen and thirty in Strasbourg. It was two weeks before the European election. Given the strong euro-scepticism in some parts of the continent, Friday launched his first competition: FIND THE FIRST PAN-EUROPEAN GOVERNMENT! He suggested, among other people, Reykjavik's mayor Jón Gnarr and the Austrian Nobel Prize laureate Elfriede Jelinek.
Five weeks later, a still small but growing community of participants has put forth eight proposals (for details, please visit the archive).
User Totalpeace made it on top of the list of user proposals and won the most votes for his proposal to name Edward Snowden the Prime Minister of the pan-European government.
CONGRATULATION ON SUCCEDING IN THIS FIRST DEBATE!
Totalpeace will be awarded with a direct nomination of his proposal in the next debate, number 7. Here is Totalpeace's argument:
"Edward Snowden, of course! It is funny that just Vanity Fair told his story in a convincing and unbiased way: http://www.vanityfair.com/politics/2014/05/edward-snowden-politics-interview Yes, regardless if he is a traitor to US intelligence or not: He is a rare example for somebody taking full responsibility. This is what European politics needs."
Pinguin's proposal, which got 66% of the votes it needed to be nominated but unfortunately failed to make it on the official list, deserves a mention.
"Nick D'Aliosio for the first European government! This guy is just genius! At an age of 15 he created his first artificial intelligence tool Summly. He was the youngest person ever to get venture capital and after having sold Summly to Yahoo became one of the youngest self-made millionaires of all time. This is great tech and business talent in one person! Let him run the European ministry for science and technology!"
Not everybody agreed with the idea of a teenager becoming a minister. One user didn't like the involvement of business in politics either. However, this proposal ranks second to the Snowden proposal.
CONGRATS TO USER Pinguin, TOO!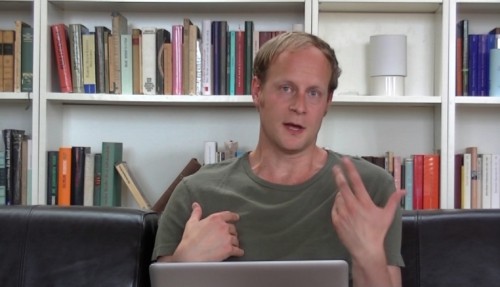 DEBATE 2: WHAT DO YOU THINK ARE THE SHARED VALUES OF EUROPEANS?

Shortly after his appearance at the European Parliament in Strasbourg, Friday was a guest of the Alfred Herrhausen Society in Berlin; they had invited important intellectual and political figures to participate in their conference, "Europe: Dream and Reality." Friday was an onlooker, however. What he found particularly relevant was a critical review of what, if anything, Europeans have in common.
Friday therefore launched his next debate right after the Herrhausen conference by asking his community to share with him their views on shared European values.
The discussion that followed showed that this subject is not at all boring.
There was a neck-and-neck race between two other suggestions. User Schilling suggested that skepticism towards European populism is well-founded:
"One of the values that Europeans should have learned from the time of dictatorship and fascism is to be sceptical about their governments. Even though you might agree with their politics at times you should never trust them, you should never let them influence you to the point where you lose your principles and own will. Regarding the rise of nationalistic and racist parties in many European countries, skepticism is again extremely important. You should never blindly follow the rhetoric of the powerful."
Schilling's proposal won finally 5 points and got the first place in the debate.
In a sober statement, user sandoz reminded us that we shouldn't take today's peace in Europe for granted. Here is the statement:
"We share a long period of peace. This is extraordinary looking at other continents. However, this peace needs to be protected. Some say Europe has to become better prepared to defend itself. Ukraine shows how fragile peace can be and how close war."
sandoz's proposal got the second highest ranking (3) and was nominated as an official proposal.
aphta, a close runner-up, proposed that pop culture is one of Europe's core values; the proposal took third in the debate.Here is the argument:
"Europe always wants to be something particular. But it is the result of a war disaster and the intervention of two larger powers, Soviet Russia and the US. Today, Europe is mostly the product of Western market economy and Pop Culture. Pop Culture is nothing specifically European. It is Western. What Europe shares with the rest of the Western world might be its most important value: the value of POP!"
Further details of the debate can be found in the archive.
GONGRATULATION TO Schilling, sandoz AND aphta! THEIR PROPOSALS IN THE FOLLOWING DEBATE WILL BYPASS THE NOMINATION PROCESS AND IMMEDIATELY JOIN THE OFFICIAL LIST OF PROPOSALS. DON'T FORGET: REPEAT WINNERS EARN THE PRIVILEGE OF PROPOSING A SUBJECT FOR DEBATE TO FRIDAY!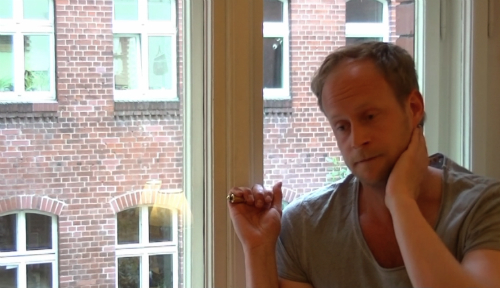 DEBATE 3: WHAT's WRONG WITH THE LEFT AND RIGHT WITH THE RIGHT?
Not surprisingly, in some countries, like France, Britain, and Poland, far-right parties had a strong showing in the European Parliament election. In other countries, like Greece, the far left advanced. Europe's growing discontent with the political establishment bears down on the center of the political spectrum. Populist movements promise grass-roots engagement, while often obscuring their hidden agendas. The eloquence of rightists is more convincing to many people than the promises of Europe's ruling politicians. As Martin Schulz, the former Social Democratic president of the European Parliament, put it: "Today, Anti-Europe has got a soul."
What works in today's political landscape? And what goes wrong? Friday's third debate showed that there is little agreement among users in our online community. Many often contradicting comments demonstrated discontent with both the left and the right, as well as the center. But there was also constructive conversation.
User ntaj received the most votes for the following reflection:
"The 'success' of the right wing is based on the ability to give simple answers – usually very wrong answers to very complex issues.
'Success' is a very very delicate word – in my opinion it doesn't match here. Firstly look at the turnout, at the participation in countries like France: 43%. The rest, 57% did not vote! They did not give their vote to the Front Nationale. So the Front National is not representing the French population. It is rather profiting from being able to mobilize a part of the population with very simple polemics and rhetorics.
Left leaning people, especially intellectuals etc., on the other hand, can't be mobilized with simple answers. This is why the left communicates with very detailed, very complex arguments. And then the split arises – it is not that people don't understand their arguments, it's rather that they don't agree with the details! This would be the case as soon as any other party would be so clear about the details, too! But they aren't!
Many left leaning people therefore don't vote! They are reluctant to make compromises, they are looking for a party that represents them 100% – and this party does not exist. It will never exist.
The true dilemma is that the right has not won – but that we believe and that media makes us believe they won. In reality the silent mass is in the majority. And whether this mass will turn left or right is the core question at hand."
In his statement, user noisy completely rejects the current state of affairs and instead suggests a political position outside the party system:
"Take Tocqueville, Thoreau, Juenger, Fukuyama, Arendt: Isn't it often the conservative thinker with a longer-term outreach? I suggest that left intellectuals are usually more attached to zeitgeist as it goes. No wonder if their impact doesn't last for long. Political strategy needs resilience and some independence from the daily business. The Left is too much tactical."
Both proposals made it onto the list of official proposals.
noisy had even more to say on this subject and pointed out, as an example of what contributed to the success of populist movements, the flamboyant and canny rhetoric of Nigel Farage from the right-wing UK Indepence Party. This entry received 66% of the votes it needed for a full nomination and took third place in the debate.
Check out the archive to read the debate in full.
CONGRATULATION TO ntaj AND noisy! THEIR PROPOSALS IN THE FOLLOWING DEBATE WILL BYPASS THE NOMINATION PROCESS AND WILL INSTEAD IMMEDIATELY BE CONSIDERED AS OFFICIAL PROPOSALS. DON'T FORGET: REPEAT WINNERS CAN EARN THE PRIVILEGE TO PROPOSE A SUBJECT FOR DEBATE TO FRIDAY!
WE WISH ALL PARTICIPANTS EVEN MORE SUCCESS IN THE NEXT ROUNDS.