About
Michael Schindhelm (1960) lives in Ticino (Switzerland) and in London. He is a writer (German), filmmaker, performing arts expert and cultural advisor for international organizations. He worked also as playwright (librettist), TV presenter (Der Salon, Swiss TV) and translator.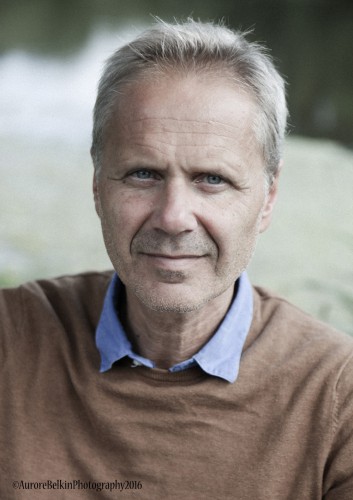 Publications:
In English: Dubai High (Arabian Publishing, London 2011); Lavapolis (Sternberg Press, Berlin 2014)
In German: Roberts Reise (dtv, Munich 2000), Zauber des Westens (DVA, Munich 2001), Das Kamel auf der Startbahn (Christoph Merian Verlag, Basel 2004), Die Herausforderung (DVA, Munich 2006), Mein Abenteuer Schweiz (Echtzeit Verlag, Zurich 2007), Dubai Speed (dtv, Munich 2009), Lavapolis (Matthes & Seitz, Berlin 2014), Letzter Vorhang (Theater der Zeit, 2017)
Documentary Films: 
Chants of the Steppes (2004, arte, Frankfurt, Zurich, Paris) about music of nomads in the desert Gobi (Mongolia).
Bird's Nest (2008, arte/Swiss TV, Berne, Paris) on the making of Beijing's Olympic Games Stadium (designed by the Swiss architectural office Herzog & deMeuron).
The Chinese Lives of Uli Sigg (Theatrical Release in Europe in February 2016, in Asia in March 2016) about the Swiss entrepreneur, diplomat and art collector Uli Sigg.
Performing Arts and Cultural Consultancy:
Since 2010
Honorary collaboration and member of board of trustees of the German Food Initiative Welthungerhilfe.
Since 2012
International Advisor to the Zurich University of the Arts.
Since 2018
Curator for Dresden's application for the title of
European Capital of Culture 2025;
Advisor for
Tempelhof Projekt.
2011/2012
Consultant on culture and sport for the Skolkovo Innovation Center, Moscow, on the development of culture and art within the concept of the Innovation City Skolkovo.
2010 – 2012
Head of research on Urban Culture in contemporary Moscow at Strelka Institute, Moscow, Russia.
2010/2011
Cultural advisor to the architectural firm OMA (Netherlands) in the development for a masterplan on the large-scale cultural project West Kowloon Cultural District, Hong Kong.
2007 – 2009
Director to the Dubai Culture & Arts Authority (and helped preparing its establishment) (Dubai, UAE).
2005 – 2007
Director General of the newly founded "Stiftung Oper in Berlin", Germany, world's largest opera group, comprising three houses: Staatsoper Berlin, Deutsche Oper, Komische Oper.
1996 – 2006
Artistic Director at the Theatre Basel, President Orchestra Sinfonieorchester Basel, Switzerland.
1994 – 1996
Director General and Artistic Director of the Theatre Altenburg Gera, Germany.
1992 – 1994
Artistic and Managing Director of the Theatre Gera, Germany.
1990 – 1992
Michael Schindhelm became Director and Head of Drama of the Theatre Nordhausen, Germany.
Academic Studies:
In 1979 he studied at the International University of Voronezh (USSR) and graduated 1984 with a Master of Science in Quantum Chemistry. From 1984 – 1986 he was Research Assistant at the Academy of Science in East Berlin.
Michael Schindhelm was listed by the Stasi as an 'unoffical contributor' in the eighties. Disciplinary councils in Switzerland (2001) and Germany (2004) concurrently found that these contacts did not call into question Schindhelm's activities in public office.