Upcoming Documentary on Museum M+ in Hong Kong
Together with Zurich-based producer Filmerei, Michael Schindhelm and Yawen Schindhelm-Yeo are starting work on the documentary "Museum M+: Art & Protest in Hong Kong". Museum M+ is the first of its kind in Asia, the museum Asia doesn't yet have.
The film, produced for Swiss TV SF DRS and 3Sat, focuses on M+ Museum's opening in summer 2021 while acknowledging Hong Kong's dynamic social situation. The M+ documentary completes a trilogy of works by Michael Schindhelm, including "Bird's Nest" (co-directed with Christoph Schaub) and "The Chinese Lives of Uli Sigg", which plot the social and cultural transformation in contemporary China. Ai Weiwei, Uli Sigg and architects Herzog and de Meuron will make an appearance for the third time in almost 20 years, flanked by Suhanya Raffel the Director of M+.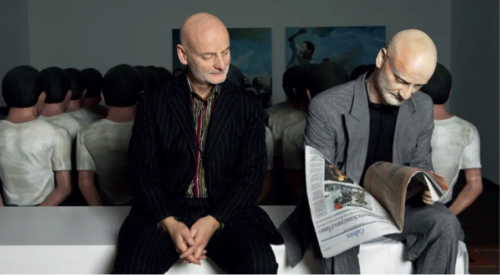 Uli Sigg

Suhanya Raffel, Director of M+