Publication on Lavapolis / Friday in Venice
Following a number of events in Strasbourg, Venice, Frankfurt, Berlin and London, and supported by extensive media coverage, we decided to publish the making-of of both the novel "Lavapolis" and the transmedia storytelling project "Friday in Venice" in another book.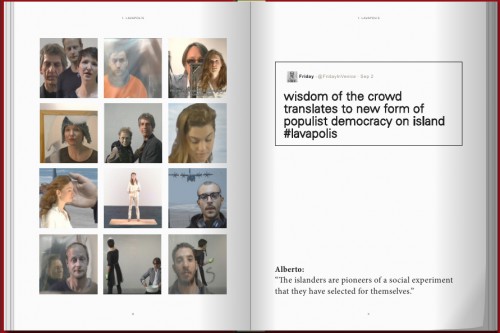 Apart from giving an insight into the making of "Lavapolis" and "Friday in Venice", the book (self-published via epubli) will include both interviews and essays by various authors: The publication will feature Rem Koolhaas, Chus Martinez, Thomas Matussek, the curators of the 14th Architectural Biennale Venice, as well as teachers and students of the Zurich Academy of Arts including. The book will also include Friday's travelogue and some of the web debates which took place at lavapolis.com.
Find out more about this publication in the upcoming newsletter.