The faithful Godfather
The world's largest collector of Chinese contemporary art fulfills his own self-determined mission by returning his collection to China
There is no doubt that China is the up-and-coming superpower of the 21st century. While the country strikes fear and awe into hearts all over the world with its economic power play, it is often heavily criticised for its handling of human rights.
The art scene in particular has turned into a center point for those critical of the Chinese government. Author Liu Xiaobo and artist Ai Weiwei have become global figureheads of protest. Still, critical art is not tolerated in the country.
Surprisingly, it is a Swiss man, entrepreneur and diplomat Uli Sigg, who owns the largest collection of Chinese contemporary art in the world, thus making this quite possibly the most important account of modern China. 2,200 works are included in the collection, though only two hundred have been shown in the People's Republic up till now.
Uli Sigg has personal contact with more varying social ranks within the Middle Kingdom than almost any other foreigner from the West. The sixty-seven-year-old was Swiss Ambassador to China, Mongolia and North Korea from 1995 until 1998.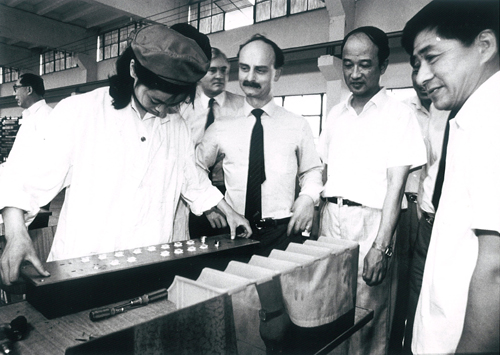 Notably, Sigg brought about the first joint venture between Red China and a western company and was Vice president of the Schindler China elevator company for nearly twelve years, from 1979 onward. It's no stretch of the imagination to say that Sigg himself contributed substantially  to how today's China as an emerging superpower adapted capitalism. This experience has made Sigg a recognized "scholarly sage" in Chinese affairs.
Sigg gained this experience at a high price. Not many westerners were privy to such up close and personal  experience of the spectral exchange that occurred during the time between Mao's death and the massacre at Tiananmen Square. Very few trod on such precarious diplomatic terrain as Sigg when he helped free dissidents as well as visited the first informal actions and exhibitions within Chinese art scene.  He was also the one who brought Herzog and de Meuron to China, as well as introduced them both to Ai Weiwei, thus making the co-operation at the Olympic Stadium a reality.  
Sigg became a mentor for many artists, including Ai .The trust these artists put in him enabled him to create this collection. He was seen as a trustee who embraced their mission and who would preserve a large number of Chinese contemporary artworks from being forgotten, destroyed, or sold in the course of a rapidly emerging global art market.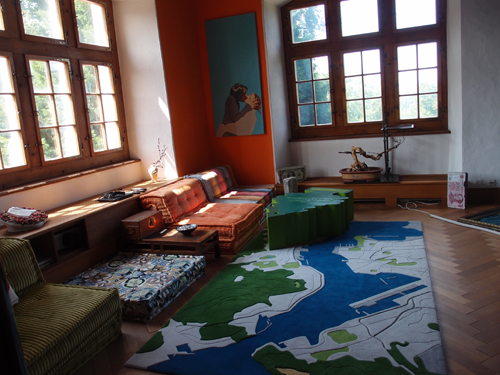 In June of 2012, it came as a surprise to the global community when it was announced that Uli Sigg would give a large portion of his collection over to the M+ Museum of Chinese contemporary Art in Hong Kong, though the museum was still in planning. An amazing 1,500 works are to travel from Uli Sigg's home at Schloss Mauensee near Lucerne to Hong Kong for the opening of the museum. This will make M+ a unique centre of Chinese contemporary art. Sotheby's has estimated the worth of the works that are set to be acquired at around 180 million Swiss francs. Sigg handed over the collection to the museum for twenty-two million.
The global art scene hailed the deal as a success for the cosmopolitan metropolis of Hong Kong where freedom of speech and artistic expression are enjoyed  – different from in the People's Republic – but growing criticism has been  voiced from Peking and Shanghai. It was claimed that Sigg hadn't gathered the truly important artists. As of today, just a few works can be seen in diverse, mostly European exhibits; the majority of them are still hibernating in storage at Mauensee, but the Sigg collection is controversial nonetheless.
Without a shadow of a doubt, the collection unites a list of the most prominent representatives from three generations of Chinese art: encompassing veterans like Yu Youhan, stars like Zeng Fanzhi, Wang Gyuanyi, Ai Weiwei and Zhang Xiaogang, and including newcomers like Cao Fei and Qui Xiaofei.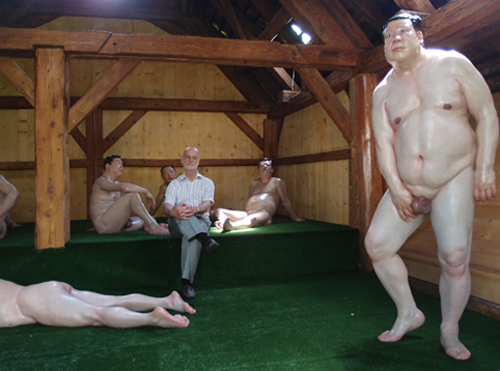 As an art collector, Sigg took on the role of an archivist, making his collection a documentation of history. Chinese contemporary art, as it has been articulated by these works, acts as a type of psychological profile of dramatic social transformation.
China speaks to us through the art within this collection. The M+ Museum in Hong Kong is set to open in 2017 and show the Sigg collection. With the opening of its doors, this art will then also be able to speak to the China.