Documentary "The Chinese Lives of Uli Sigg" Enters Post Production
Following the final shooting day which took place in Ai Weiwei's Berlin studio on September 26, the filming of "The Chinese Lives of Uli Sigg" is completed. The documentary by Michael Schindhelm now enters post production and will be released in February 2016. On March 23, the documentary will celebrate its Asian premiere at Art Basel/Hongkong.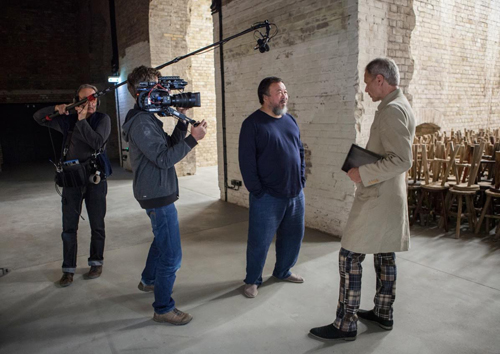 Please find further information on this website, as well as in upcoming issues of the newsletter.